We do CNC Retrofits!
Let us turn your old machine into
Gold

.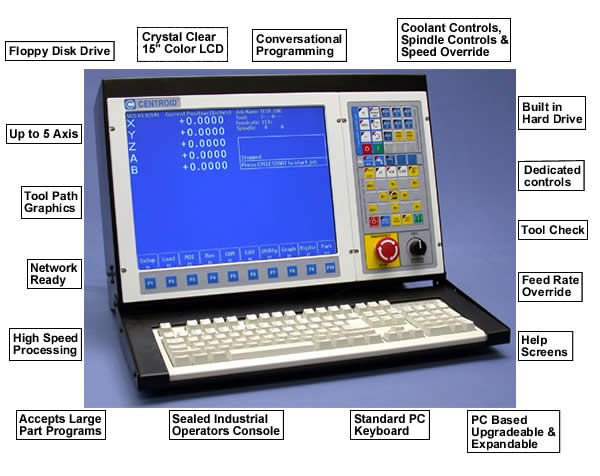 Centroid M400 now runs on Windows 10!
If your machine tool iron is good and it's just the controls that are obsolete, let Staehle Precision provide you with your choice of CNC Control retrofits.
Centroid, Acu-Rite, and Anilam, we offer 3-5 axis CNC Controls, with DC or AC motors and Drives, full conversational and G-code programming and M-functions are available. 2D and 3D tool path graphics, high-speed machining, digitizing and much more...
To view our Acu-Rite MillPWR page, click here.
Call Dan Staehle for pricing and installation -- (414) 315-3436
View PDF File for Centroid M400
View PDF File for Centroid M400 Brochure
View PDF File for Acu-Rite MillPWR Upgrade Flyer